Descripción del producto
The categories of generators include:Generator points: DC generator and AC Alternator, synchronous generator and asynchronous generator (rarely used); Alternator can also be divided into single-phase generator and 3 phase diesel generator. There are many types of generators. It is divided into synchronous generator, asynchronous generator, single-phase generator and three-phase generator in principle. It can be divided into turbo generator, hydro generator, diesel generator, gasoline generator, clip on generator and so on. In terms of energy, it is divided into thermal power generators and hydroelectric generators.
---
Diésel tridimensional
Specifications:(16KVA-550KVA)
Download PDF: Grupo electrógeno 60 H Deutz 16 - 550Chivoan.
---

---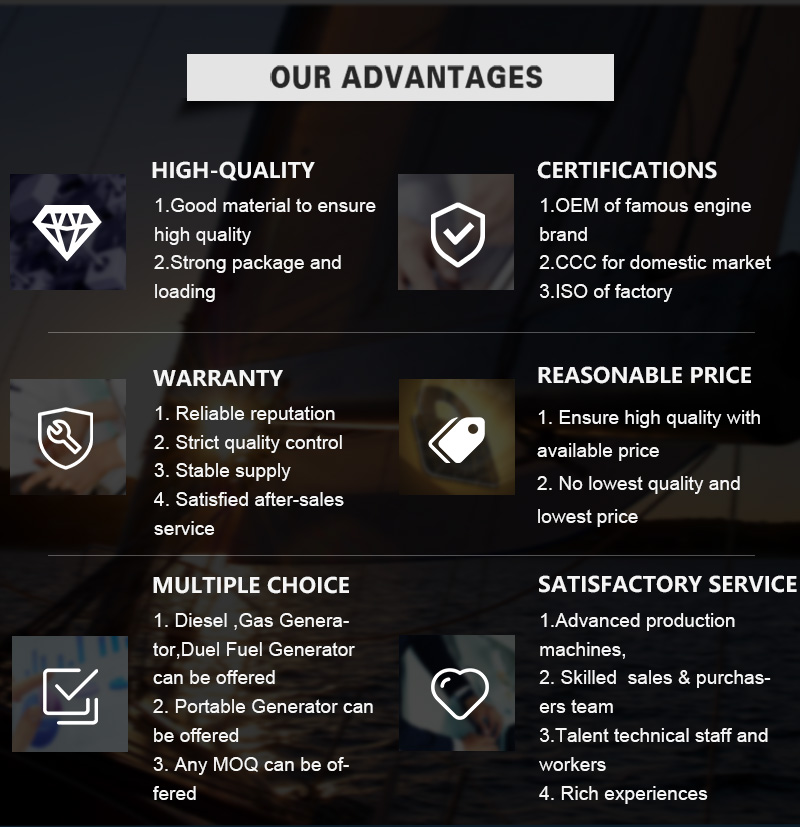 ---